✅ Receive your AssetWatch in 5-12 days ✅ 30-day money-back Guarantee for you! ✅Free shipping worldwide
Regular price
$359.00 USD
Regular price
Sale price
$359.00 USD
Unit price
per
Sale
Sold out
Details

Level Up Your Financial Game with the AssetWatch - Your Ultimate Stock, Crypto, Gold, Futures & ETF Tracker!

Are you tired of missing out on important market trends? Do you struggle to keep track of all your favorite stocks and cryptos? Look no further than our AssetWatch - the ultimate solution to all your financial tracking needs.

The AssetWatch allows you to easily track all your favorite assets ensuring that you stay ahead of the curve and never miss out on a market trend again. Handcrafted with the best wood in germany we have created a luxurious smart home device, that'll last for years to come.

‣ Easy to set up: No more struggling with complicated coding or technical skills. Within 2 minutes your AssetWatch will display whatever asset you like.

‣ Decorative: AssetWatch is not just a functional device, we pride ourselves in our commitment to using only the best wood to make your watch look luxurious.

‣ Customizable to your preferences: With 4 different modi, and multiple backgrounds you can customize the AssetWatch to your liking.

‣ Risk-free trial: We're so confident that you'll love the Assetwatch that we offer a 30-day, no-questions-asked money back guarantee. If for any reason you're not satisfied with your purchase, simply return it within 30 days and receive a full refund.



If you're serious about achieving financial success, AssetWatch is the tool you need to take your financial game to the next level. Don't wait - order your AssetWatch today and start tracking your assets like a pro!
Features

‣ Choose from over 100k different assets

‣ Watch up to 45 assets at once

‣ Easy set-up within minutes

‣ No coding needed

‣ Four different modi, which are easily customizable via a dedicated website

‣ Integrated trendline (daily/weekly/monthly) to visualize the price movement within the given timeframe

‣ Prices display in $, €, £, ¥

‣ Timeless design with a qualitatively appealing wood look (handmade in Germany)

‣ Able to stand & hang

‣ Regular updates of our firmware
Guarantee

We offer a 30-day risk-free trial. This means that you can return the product for any reason within the 30-day period after you have received the order on your doorstep. You will fully be refunded!

On top of that, we guarantee to give you a high quality assetwatch. We are convinced of our assetwatches, which is why there is a 1 year warranty on every assetwatch.
Simple To Use
Within 2 minutes and without any coding skills, your AssetWatch will display whatever asset you like. It doesn't matter what type of investments you watch, AssetWatch will keep you up to date! 
Dedicated Team 
If you have any questions or ideas feel free to contact us anytime!
support@assetwatch.io


Share
View full details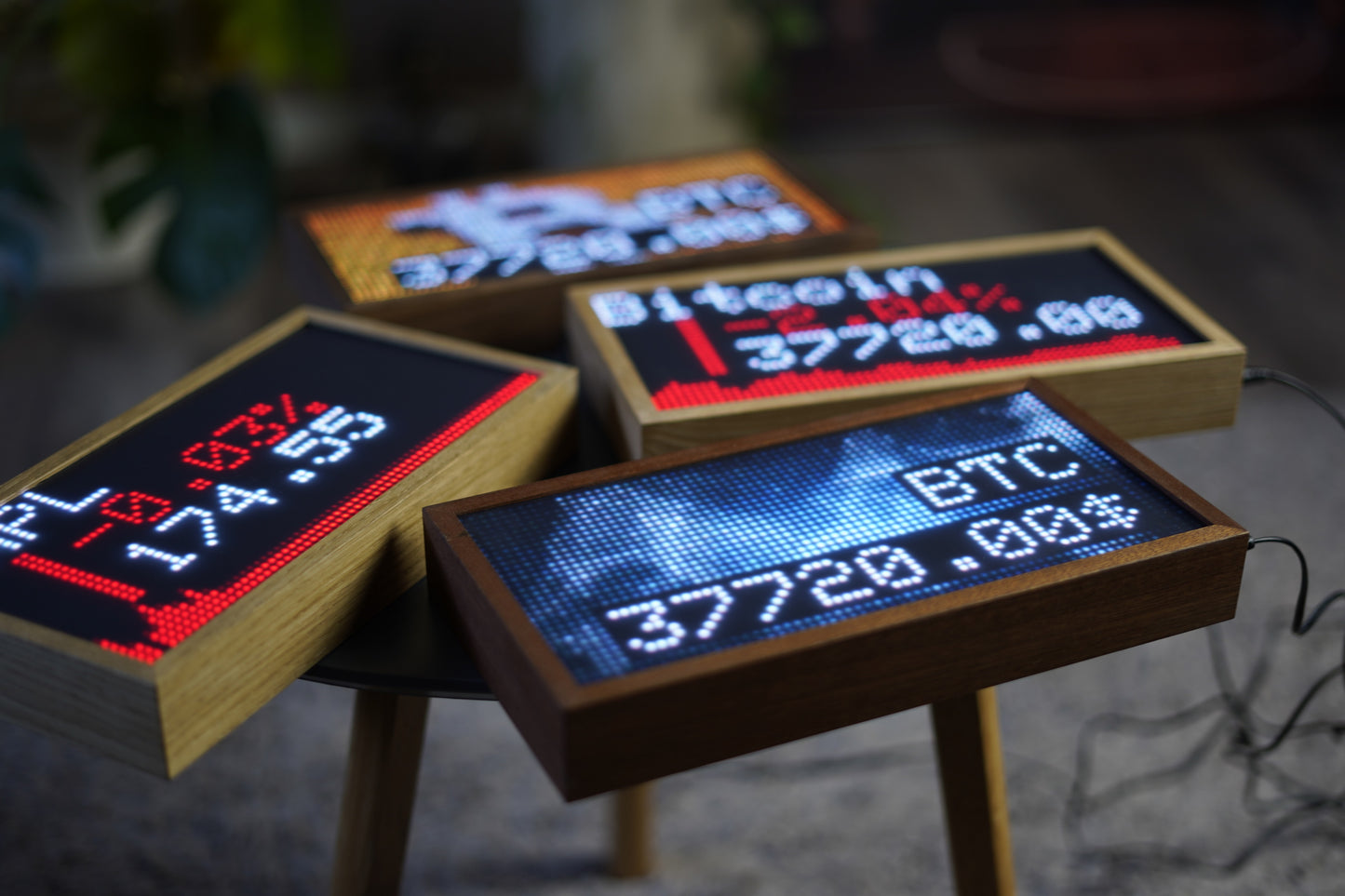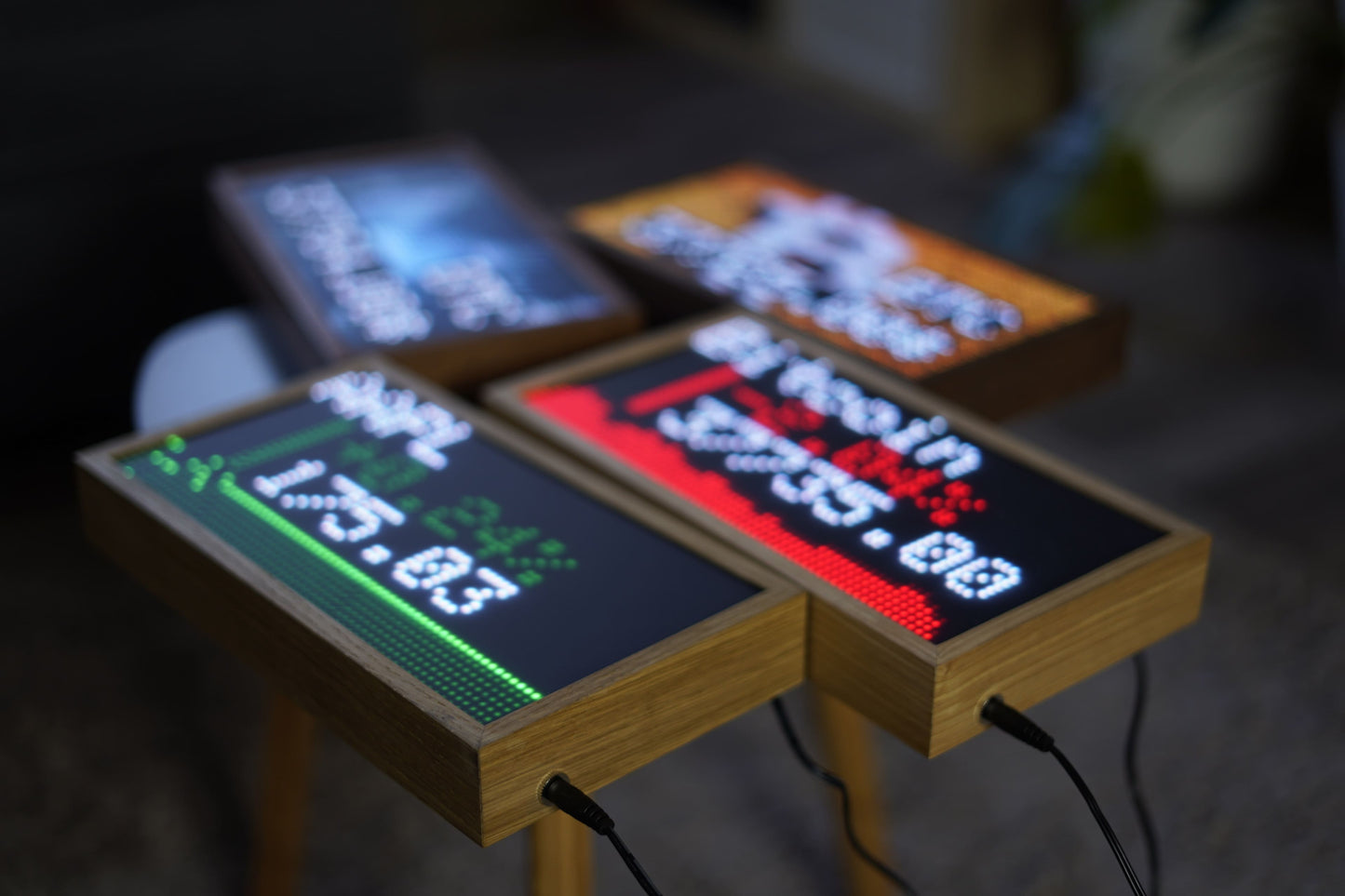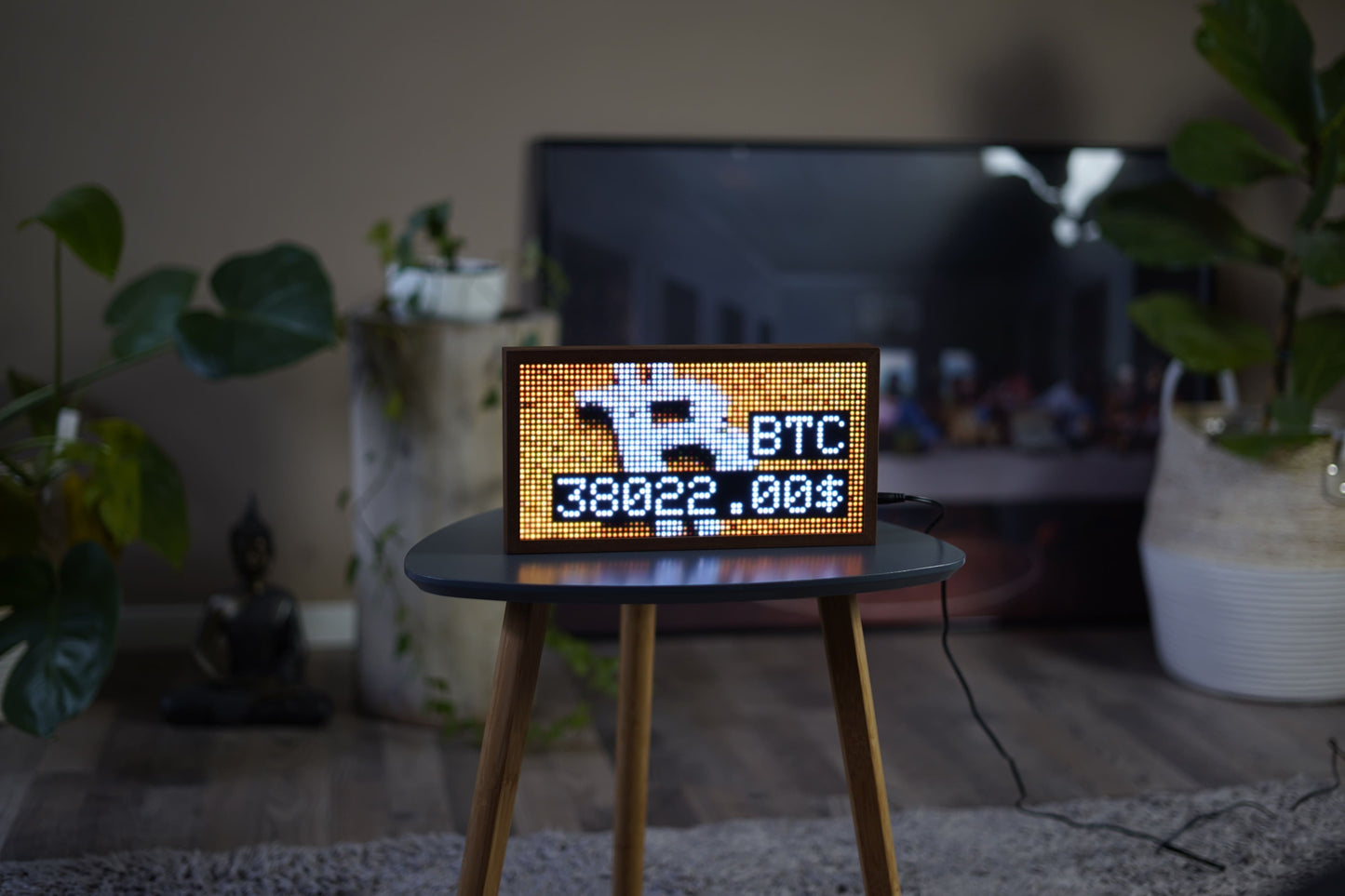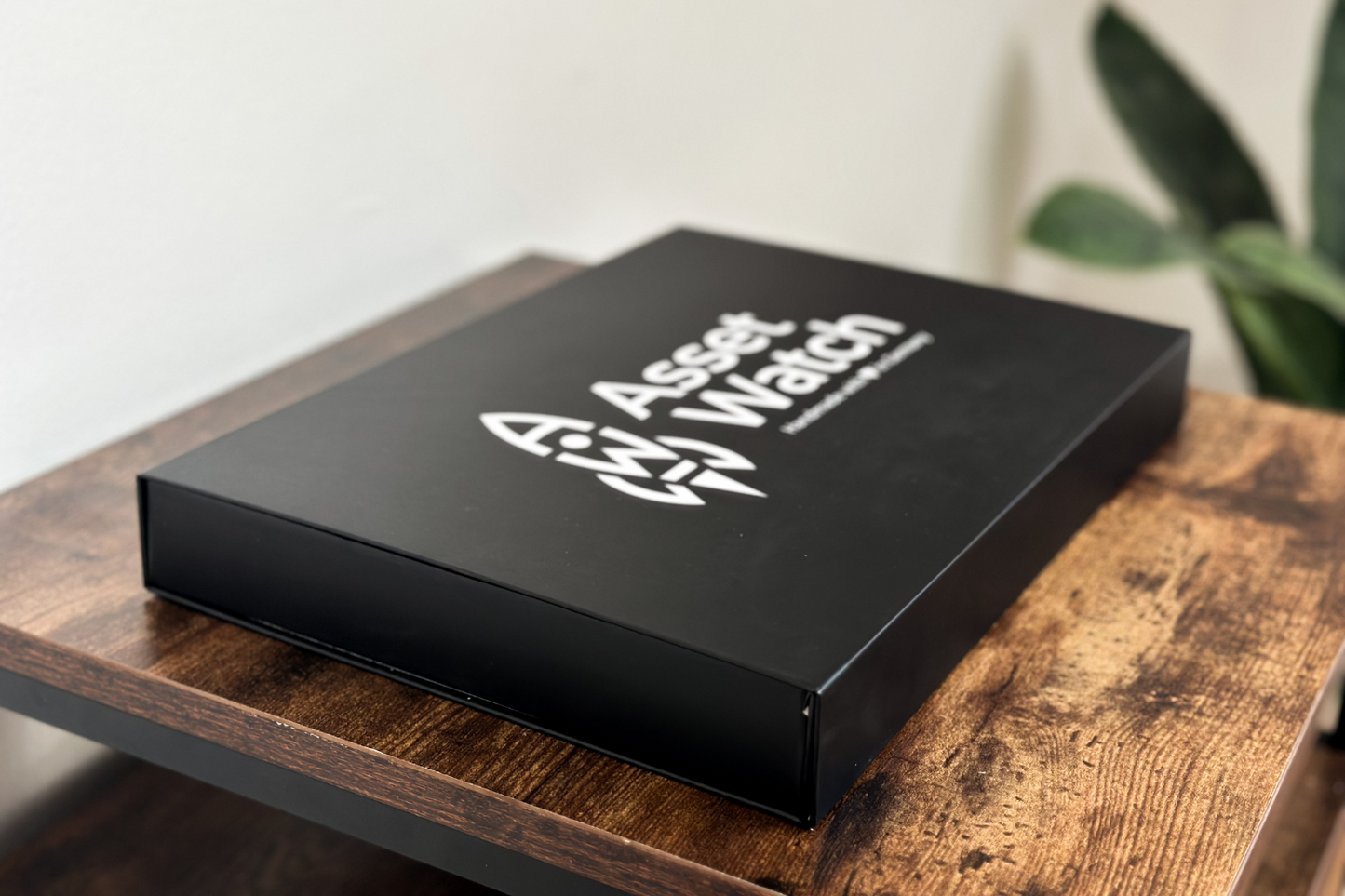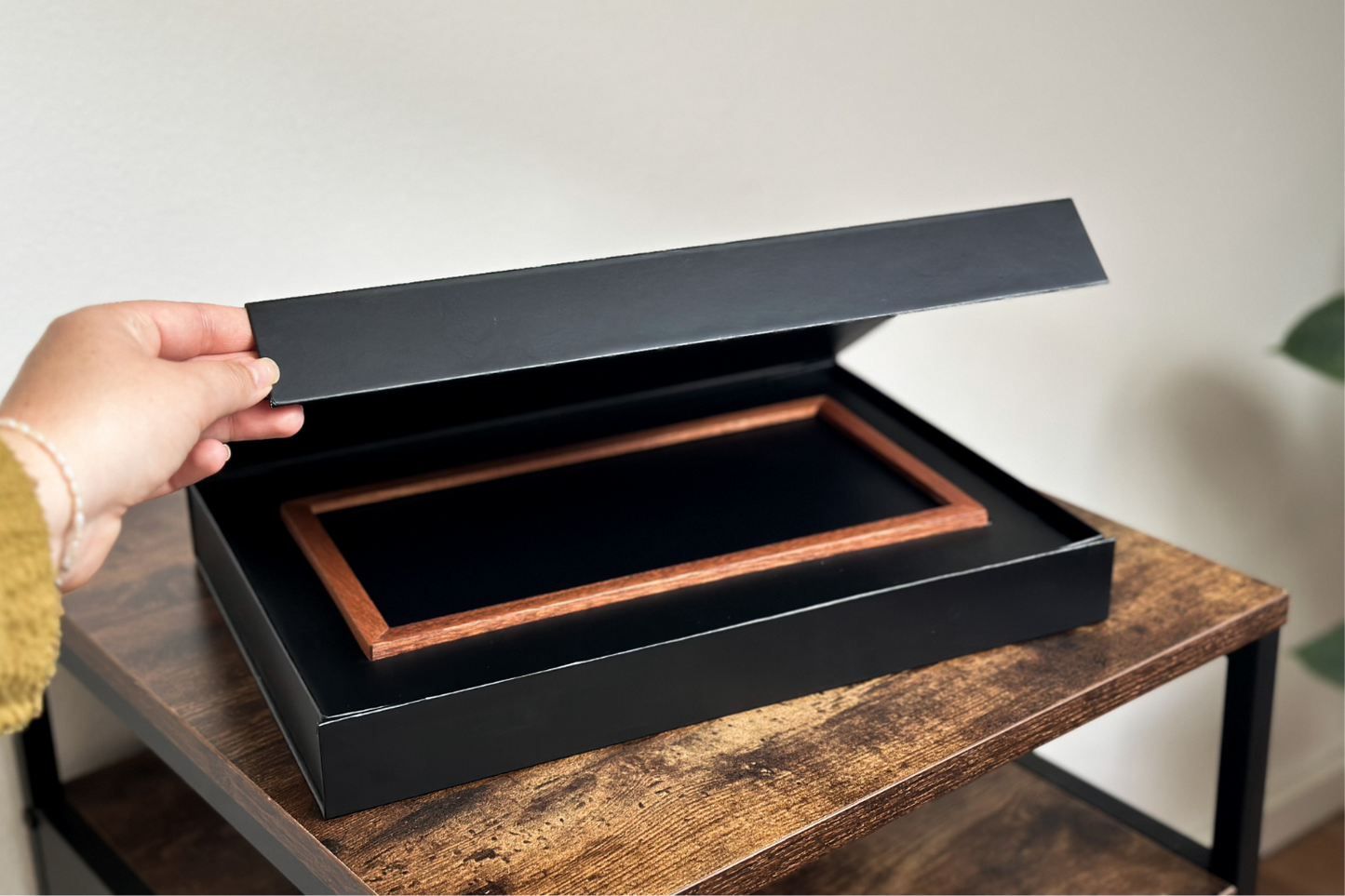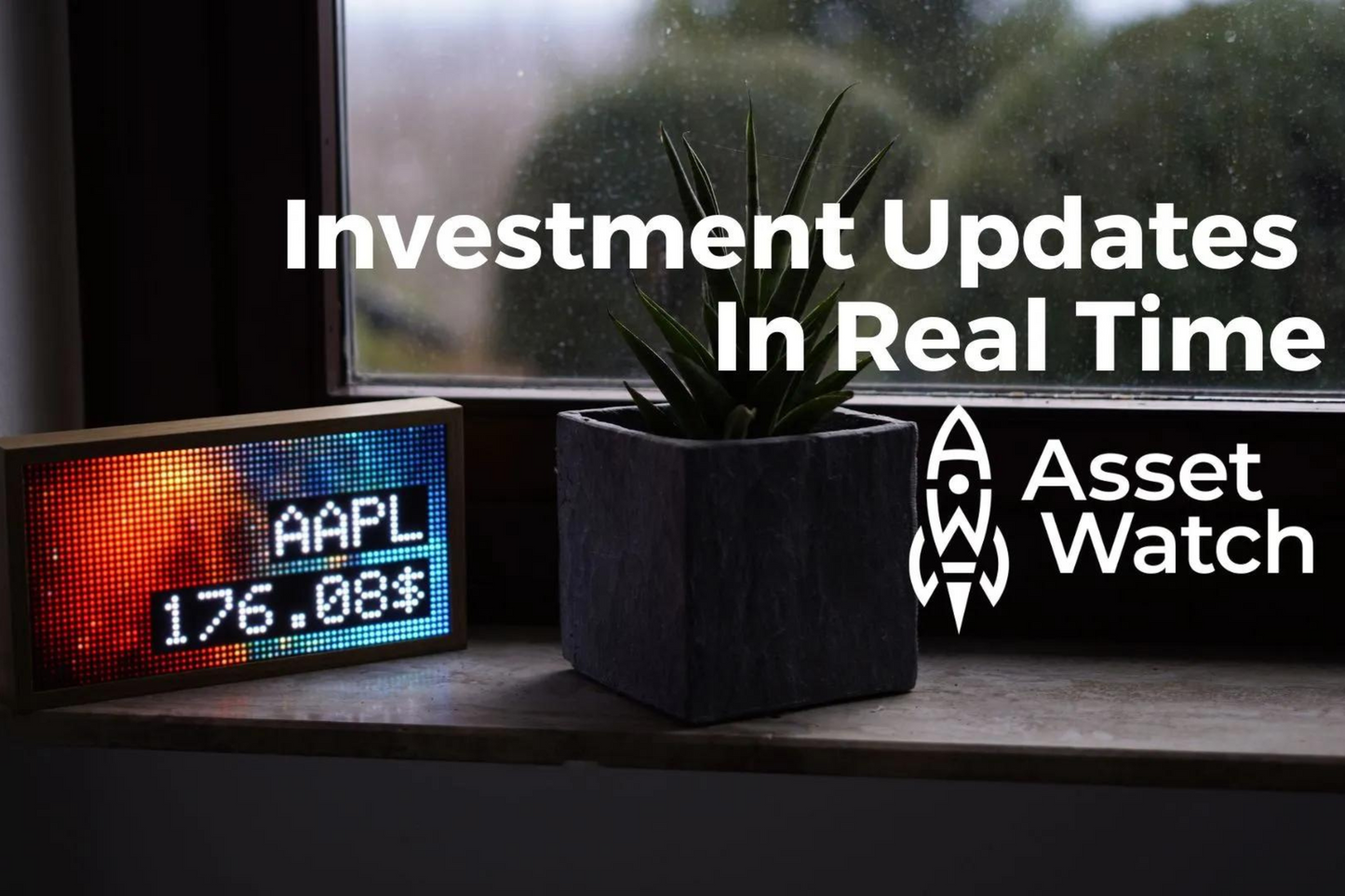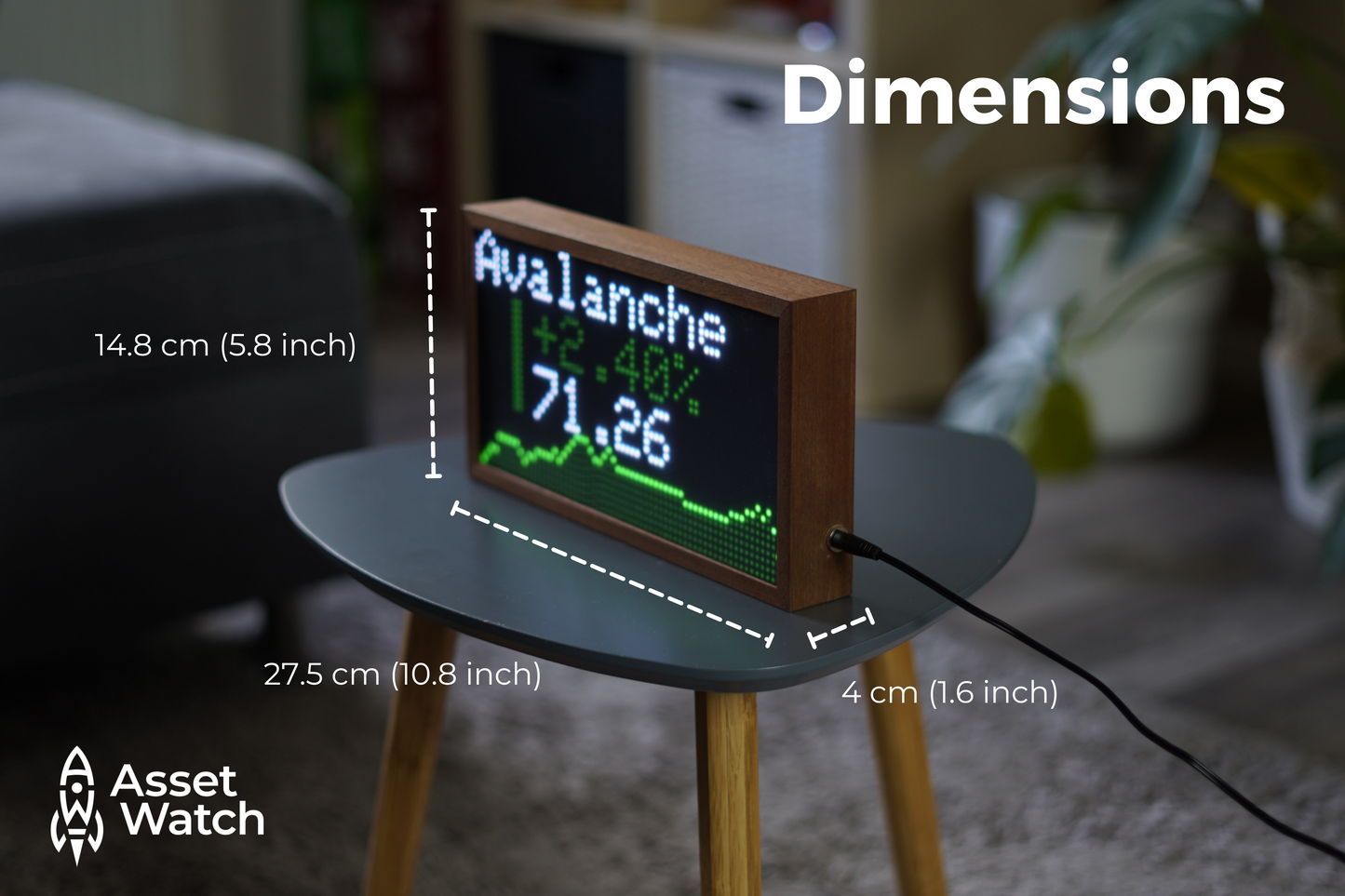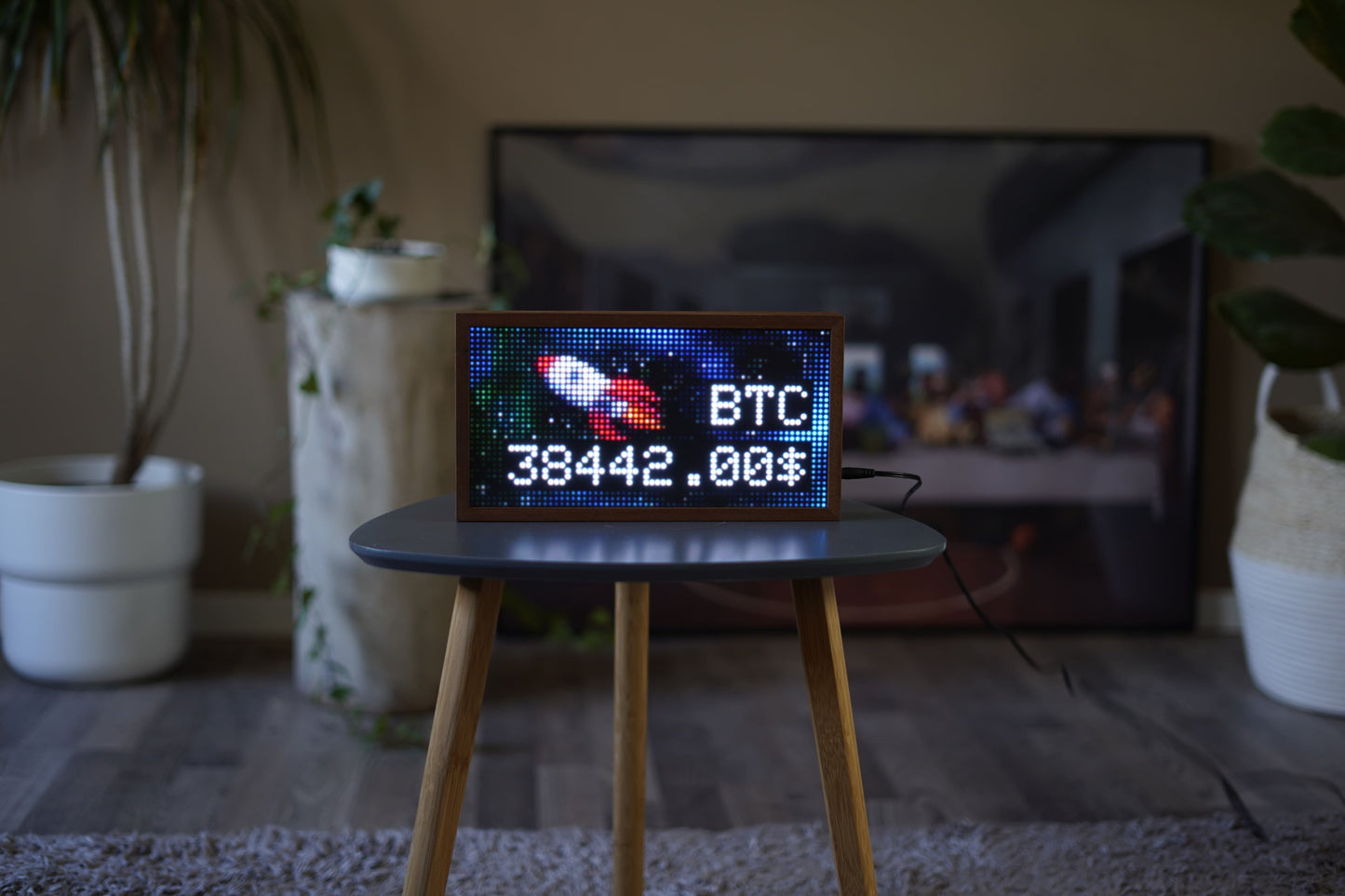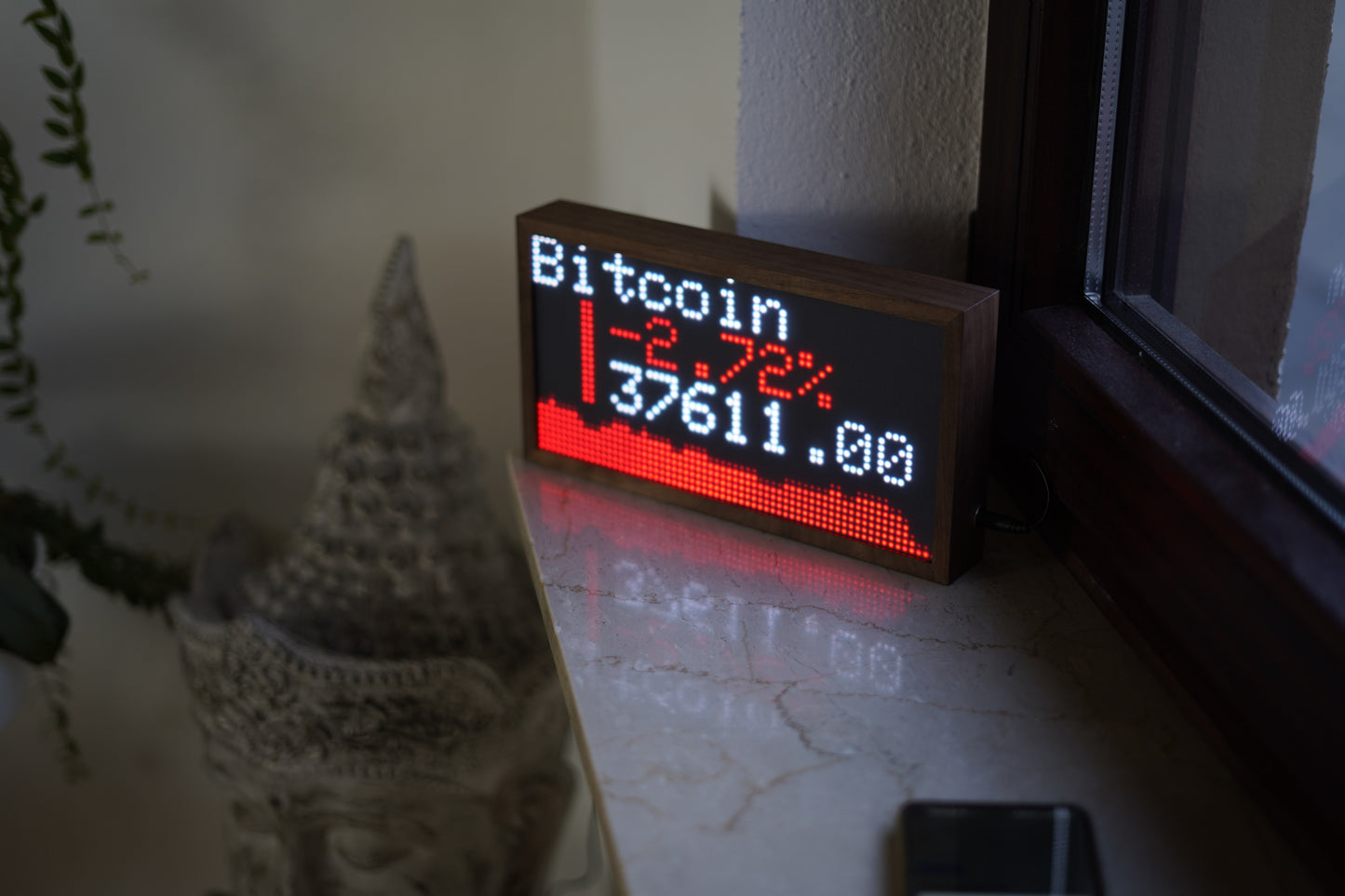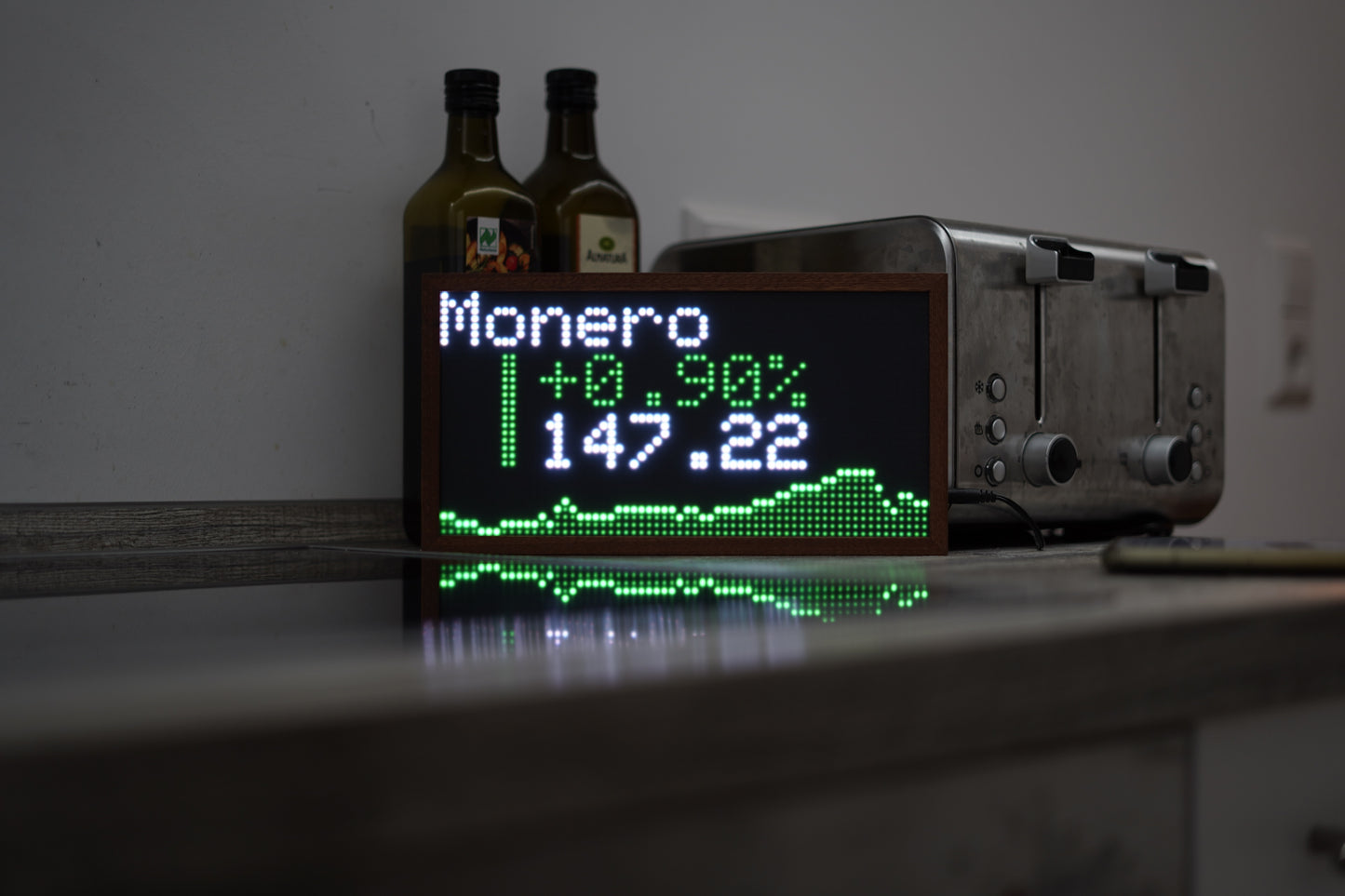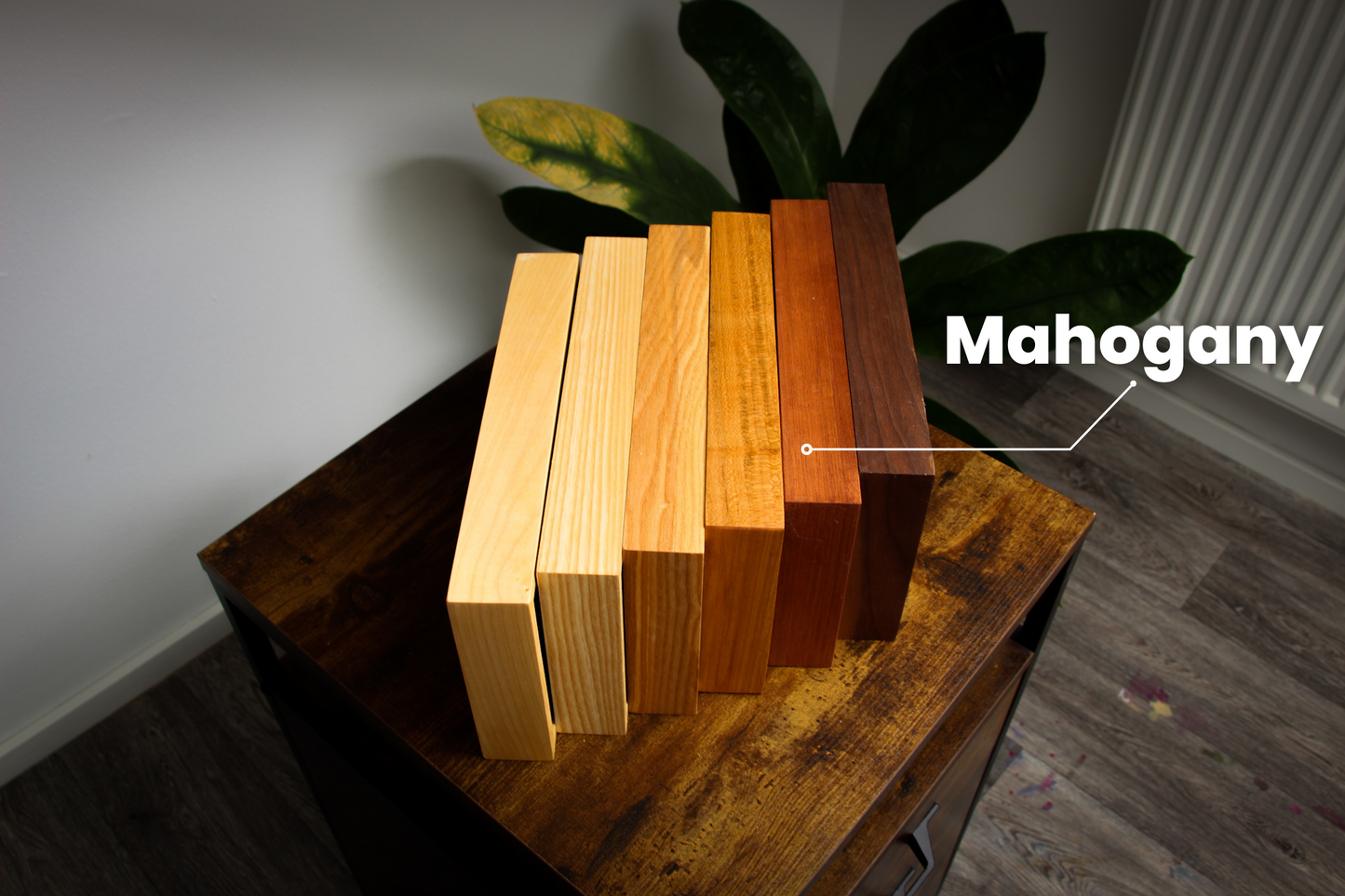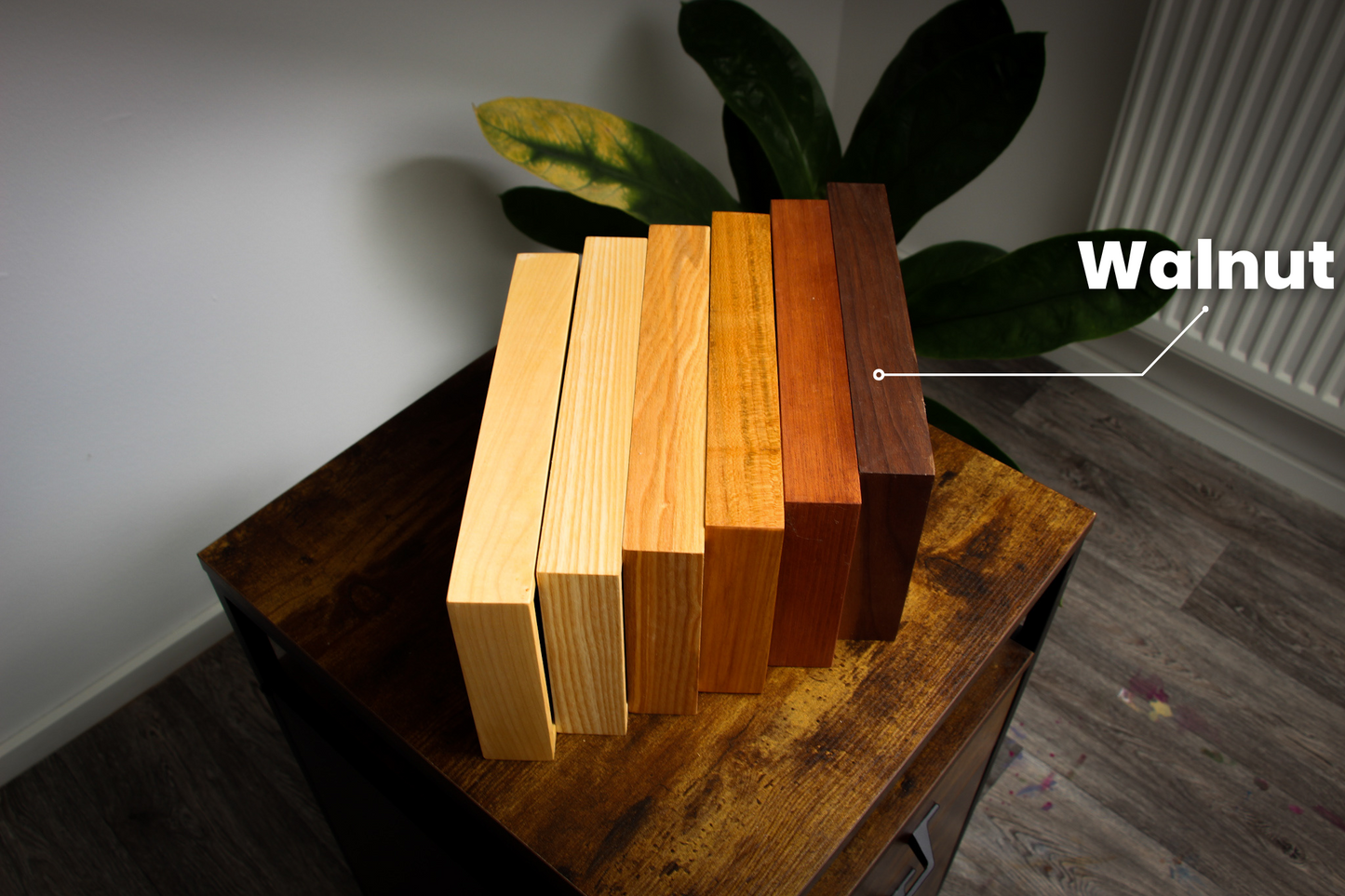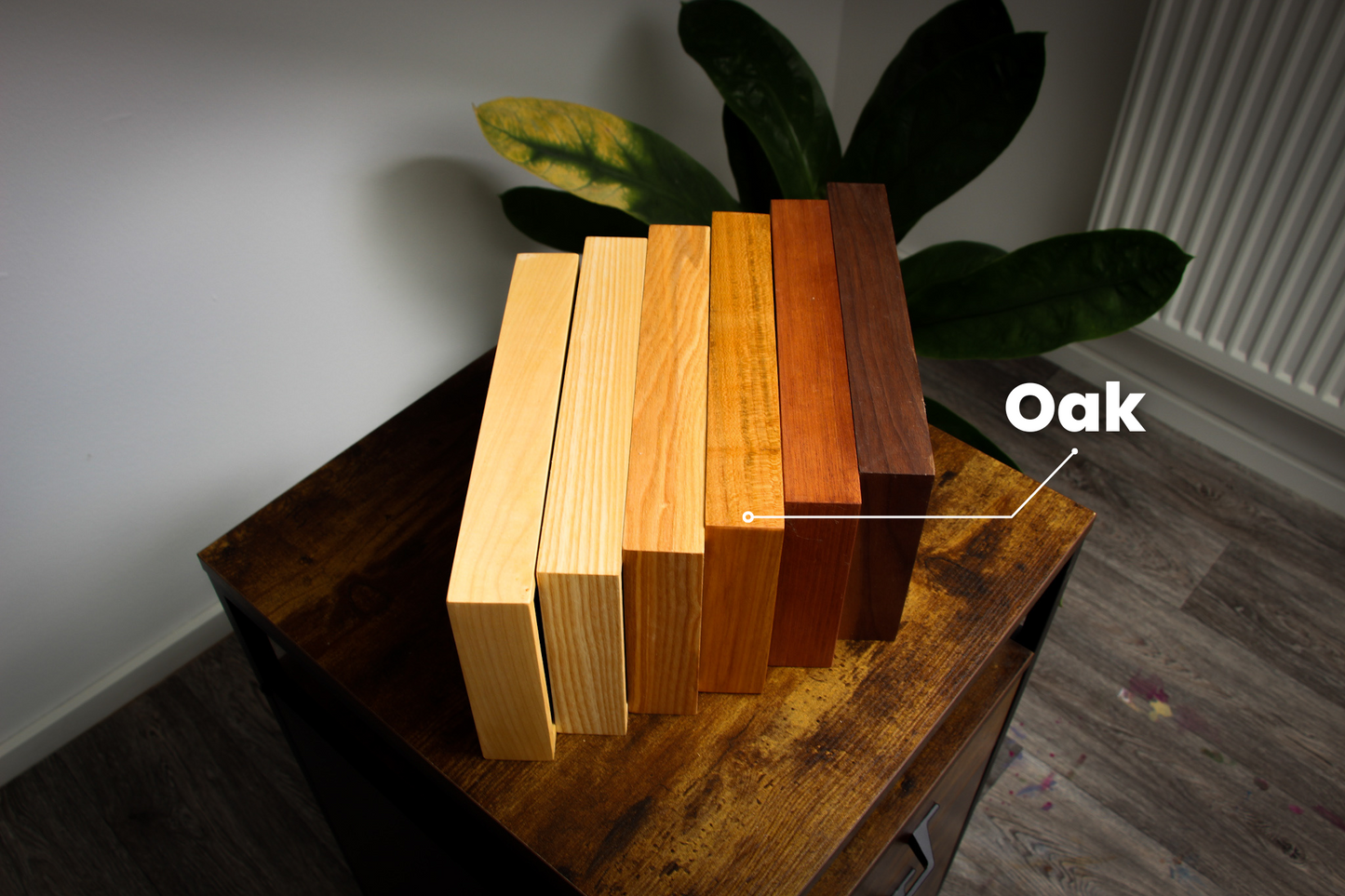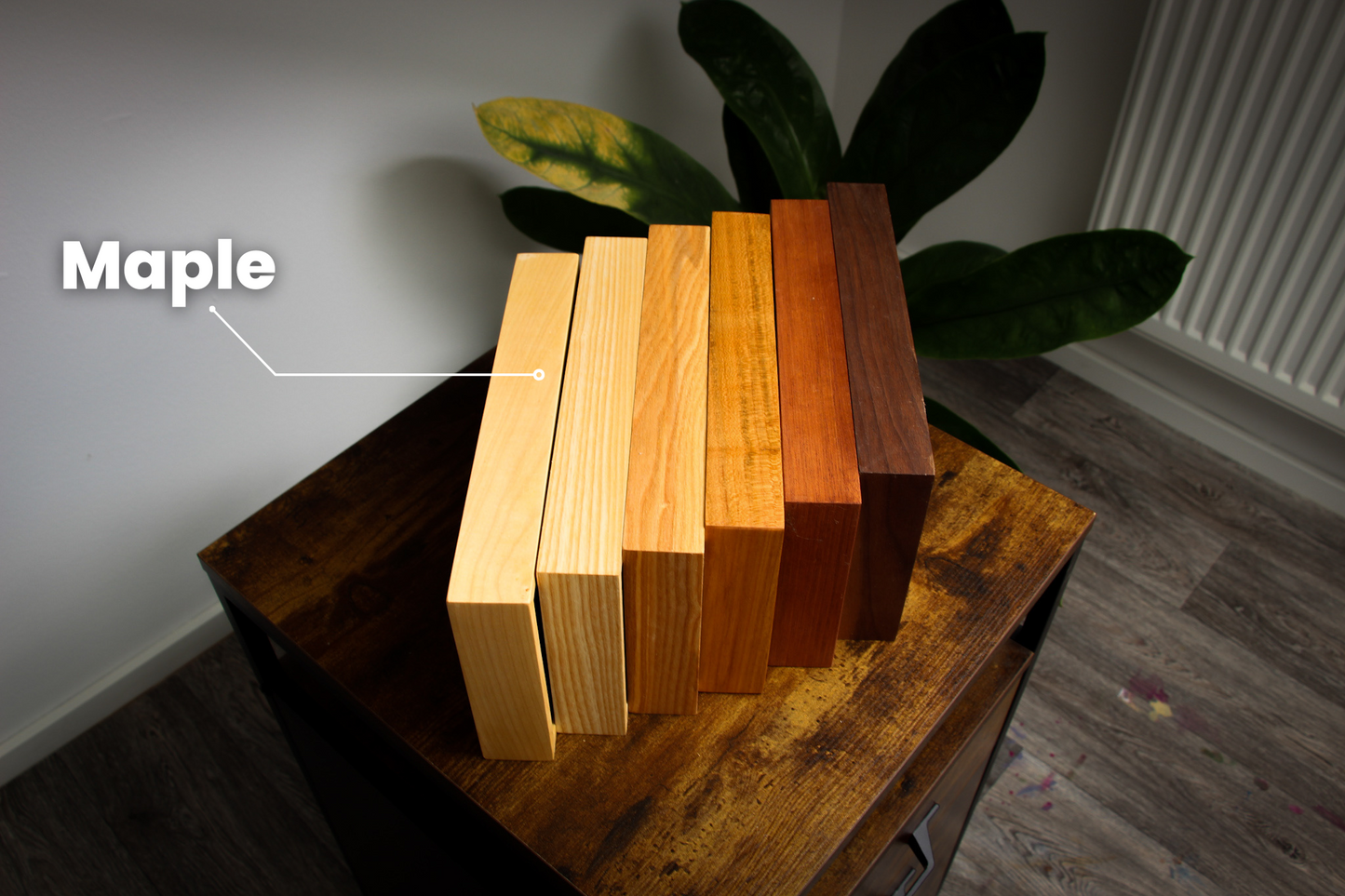 Schöne Uhr, gutes Desgin. Ideal als Geschenk für Weihnachten. Klare Weiterempfehlung!👍🏻
🙌🏻
Mir gefällt das Design. Holz statt den ganzen Plastik scheiß den man heute kaufen kann. Minimalistisch. Mir persönlich würde ein App dazu noch besser gefallen. Der Service antwortet recht schnell bei Fragen.
Cooles Büro Upgrade
Nützlichkeit ist 8/10, Optik 10/10. Ich habe nichts was in meinem Büro mehr Blicke fängt uns es mehr upgraded oder worauf ich so oft angesprochen werden. Wirklich cooles Teil!
Bitcoin2Go-Aktion
Ich schaue diverse Blocks auf YouTube und der Moderator hat die Uhr bei ihm hinter sich aufgestellt und eine zweite Uhr hat er vorne. Mir hat die Asset Watch schon immer gefallen und wollte Sie mir irgendwann mal zulegen. Dann während dem Video sagte er es gibt gerade einen Rabbat-Code und dann Habe ich gleich zugegriffen. Bei den Crypto coins einzustellen war dies kein Problem, nur bei den Stocks (Aktien) wusste ich nicht wie das funktioniert. Ich habe dann gleich den Support angeschrieben und in kürzester Zeit haben Sie mir geantwortet mit der Anleitung. Man kann auf der Uhr so viele Einstellungen machen, zig verschiedene Hintergründe, Euro, USD, Ticker Mode, Tage, Wochen, Monate, Jahre und Geschwindigkeit. Es gibt auch laufend neue Firmware Update und ich bin SUPER zufrieden. Hier ist noch der Link, wenn man die Abkürzen sucht für die Stocks: https://finance.yahoo.com/quote/CH1135202161.SG?p=CH1135202161.SG&.tsrc=fin-srch&guccounter=1
Schickes und nützliches Gimig
- Einrichtung etwas kompliziert erst Kopplung über den link , wenn das erreicht wurde muss man sich in seinen Router einloggen und unter Netzwerk die Assetwatch raussuchen erst dann kann man alles individuell einrichten siehe Bild 1 und 2
- Eine App die das nutzerfreundlicher macht wäre für die breite Masse besser ,denke aber 80% der Leute bekommen es dann trotzdem hin.
Best Price Ticker

I recently discovered AssetWatch and it has quickly become my go-to live crypto price ticker. The interface is clean and easy to use, and the information is constantly updating so I never have to worry about missing out on the latest market movements. – Marcel @kryptogang

Amazing Gift

I recently purchased AssetWatch as a gift for my boyfriend, who is a huge crypto enthusiast. I wasn't sure if he would like it, but I have to say I couldn't have made a better choice. He absolutely loves it and has been using it non-stop since I gave it to him.

Perfect Tool

As a influencer, I am constantly on the lookout for tools that can help me provide valuable content. AssetWatch has become one of my favorites thanks to its amazing background feature for YouTube videos. This has been a game changer for me and my viewers love it. – Avon2626
FAQ
How can I customize my assetwatch?

Your assetwatch is easy to customize and can be adapted to your needs on assetwatch.local (a webpage within your intranet), after you connect it through the wifi section of your phone!
How many assets can I track using the assetwatch?

You can track up to 25 cryptos and 20 stocks, which means you can track an overall of 45 assets at once.
Will updates be regular and free?

Yeah, we will deliver regular updates that are completely free for assetwatch users and easy to download at the overview page of your assetwatch.
Do I have a guarantee?

We guarantee to give you a high quality assetwatch. We are convinced of our assetwatches, which is why there is a 1 year warranty on every assetwatch.
Where do you manufacture the assetwatch?

The AssetWatch is manufactured by hand in Germany. It's a typical high quality product from Germany built by a thriving team.
Where does the wood come from?

Our wood comes from high quality suppliers in Germany and the EU. All the wood is specially selected and quality checked.
Am I able to track Gold, Siver etc. too?

Yes! You can track any asset you're interested in. Gold, Silver, ETFs, Forex etc.
Where are the current prices taken from?

Cryptos: The prices are getting fetched from coingecko - they are taking data from all major cryptocurrency exchanges and cryptocurrency pairs worldwide.

Stocks/Forex/Gold etc: The prices are getting fetched from Yahoo Finance.